The Eterinox roof crossing module with telescopic system is designed for easy installation on both flat and sloping surfaces, the integrated plate requires no assembly and reduces installation time. The Module avoids having technical volumes above and below the roof/wallpassage and can be adapted to all requirements.

NOTE: Roof crossing is certified if associated with Eterinox MATDP series flue systems.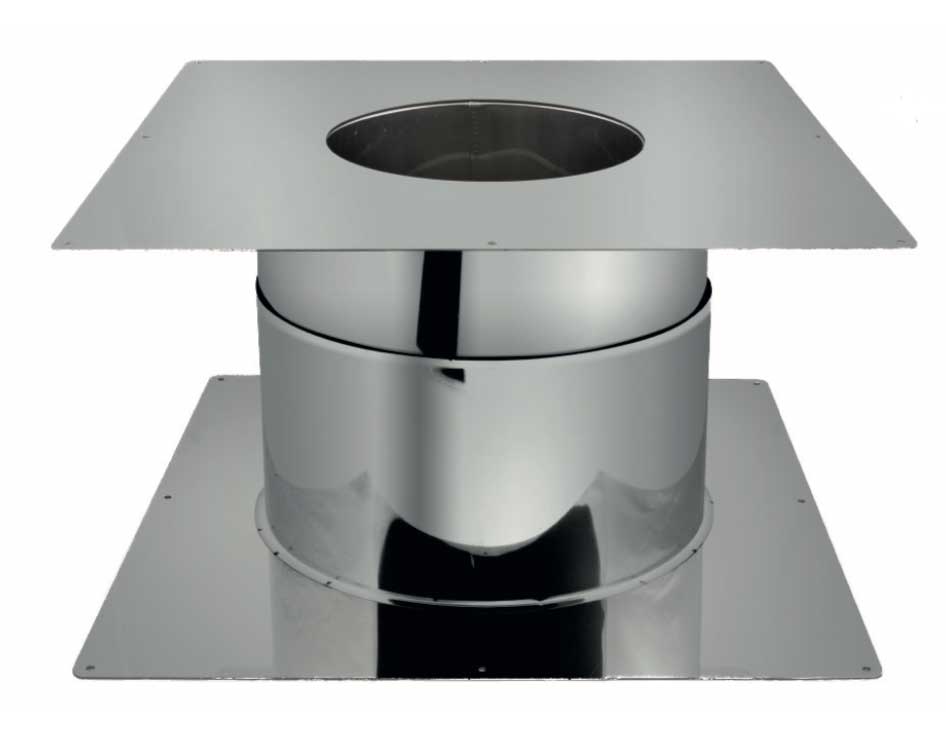 Flat-wall roof crossing module for laying on a horizontal plane
Slanted-wall roof crossing module for laying on a sloping surface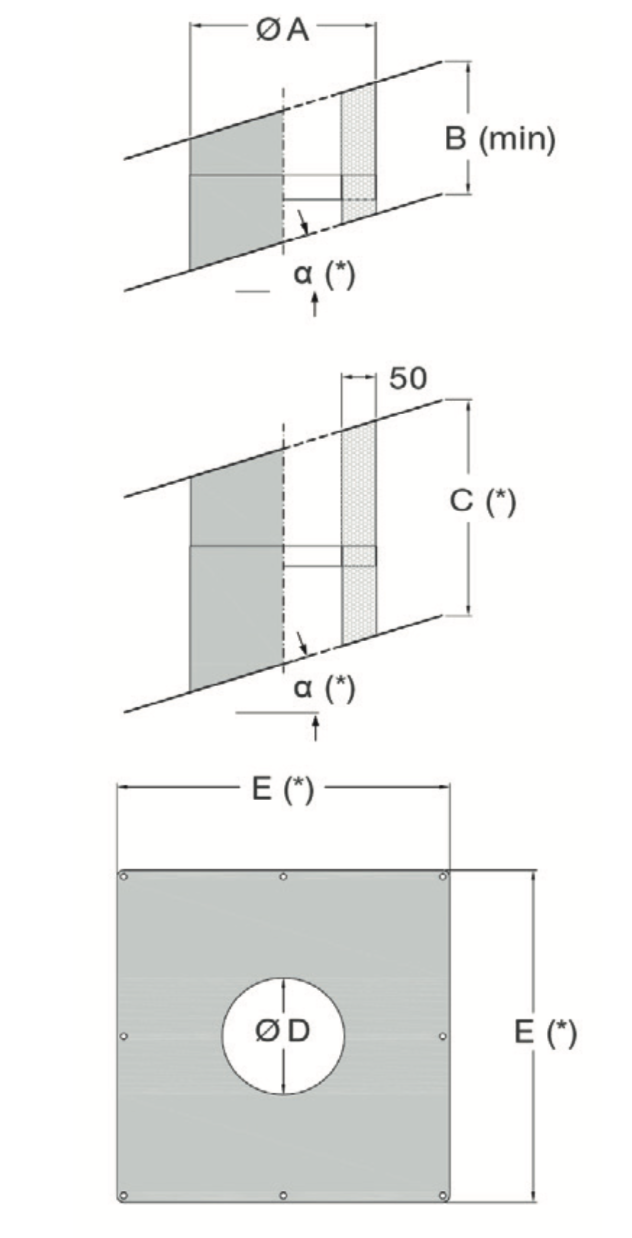 Module adaptable to angles of inclination on request.
Perfect adherence to the cover/wall.
To be combined with the MATDP series.
 It can be used to go through roofings .
*Special sizes on request.